Ameda is the first name in breast pumps. More than 75 years ago, Swedish engineer, Einar Egnell made it his life's work to help breastfeeding families. After years of research, Egnell created the first comfortable and effective breast pump that closely mimics the suckling rhythm of nursing infants.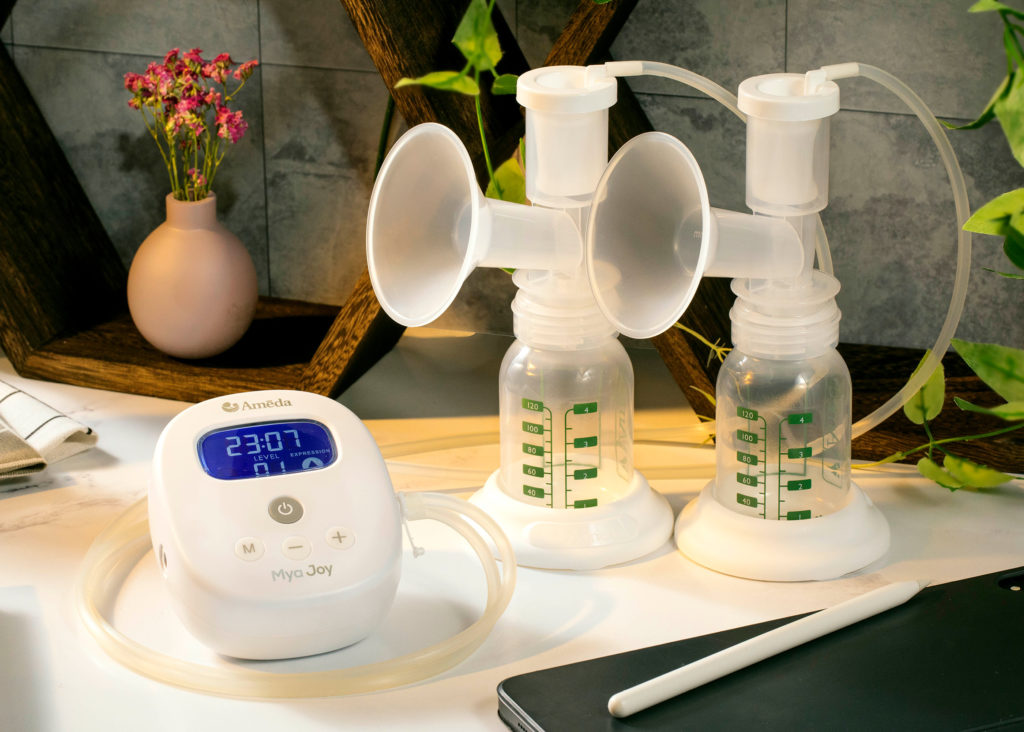 About Ameda
Ameda breast feeding products are made of the highest quality components and have been used by top healthcare institutions and millions of families to provide the best nutrition for their babies – that's the Ameda Difference!
Since 1942, Ameda has been the leading innovator of the breast pumps and breast feeding products setting the industry benchmark for breast pump vacuum and cycling standards. Ameda continues to deliver unmatched quality and service to lactation professionals, institutions and families and continues to and strives to offer value, safety and ease of use.
Products
Ameda's range of hospital breast pumps, milk storage, breast care and breastfeeding products are designed to empower and serve moms in every stage of new motherhood.
Breast Pumps
All Ameda breast pumps feature the Ameda HygieniKit closed system with the patented diaphragm that protects breastmilk against contaminants. Ameda pumps are optimized for comfort and adjustability to support a mother's individual needs.
Breast Milk Storage
Ameda offers a range of storage bags, bottles, containers and accessories to ensure safe, hygienic collection and storage of breast milk.
Breast Care
Ameda provides a variety of leak prevention, nipple comfort and care products for breastfeeding mothers including nipple shields, hydrogel pads, nursing pads, breast shells and more.
Ameda Breast Pump Key Features
SAFETY: All Ameda pumps feature the Ameda HygieniKit closed system with the patented diaphragm that protects breastmilk against bacteria, mold and viruses. The barrier creates a closed system by keeping tubing dry and preventing air flow between the expressed milk and pump tubing. There's no need to clean the narrow tubing ensuring the milk stays pure.
COMFORT: Comfort: Breast pumping shouldn't hurt. The Ameda Custom Fit flange system makes it easy to find a good flange fit by offering a range of sizes. With seven different options there is a flange for everyone.
EASE: Ameda hospital breast pumps feature fully independent CustomControl™ settings for speed and suction. Custom adjustability lets the mother select her best levels for milk flow and comfort, so she can create a multi-phase pumping experience. The Mya Joy, our newest pump, features one touch adjustability and multiple settings so the user can still find the optimum setting for comfort and milk production.
RHYTHM: Rhythm: Ameda's electric breast pumps use a smooth, rhythmic waveform that has been shown to be effective at establishing good milk volumes, even in premature babies.