Help Guide
Welcome to the Mothers Choice Products troubleshooting and help guide! Here you'll find answers to frequently asked questions, product tips, and how-to videos. If you don't find an answer to your question here, please contact us and we'll get you an answer asap!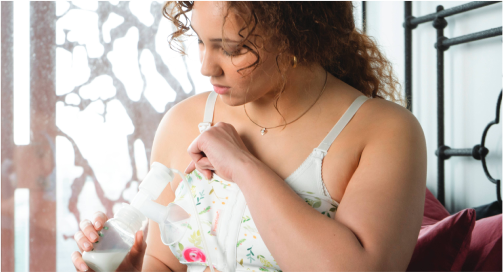 Frequently Asked Questions
My breast pump isn't working? What do I do?
Call us! If it's within the warranty, we can replace any items that need replacing. If your warranty has expired, we will still help you troubleshoot your pump!

Warranties:
Mya Joy or Finesse 2 years on pump motor (with a proof of purchase, save your receipts!)
Purely Yours Ultra 1 year on pump motor (with a proof of purchase, save your receipts!)
HygieniKit Collection Kit: 90 days
Do you offer service and support in French?
Yes! Our customer care team speaks both English and French and is available from 8:30 AM PST to 4:30 PM PST. Contact them either by phone toll-free at 1.800.604.6225 or via email.
How quickly will I get my replacement parts?
As long as Purolator serves your community with next day delivery it should arrive the next day.
How do I put together my collection kit?
Information Videos
Are you taking the right prenatal vitamins?
Joeyband by SleepBelt – C-SECTION USE
MCP HygieniKit Video French Captions