Parents love PumpEase hands-free pumping bra because it makes their busy lives easier by freeing up their hands while they pump. PumpEase holds the breast pump flanges securely in place so moms can read, text, eat, email, care for their baby, or just relax while they pump… hands-free!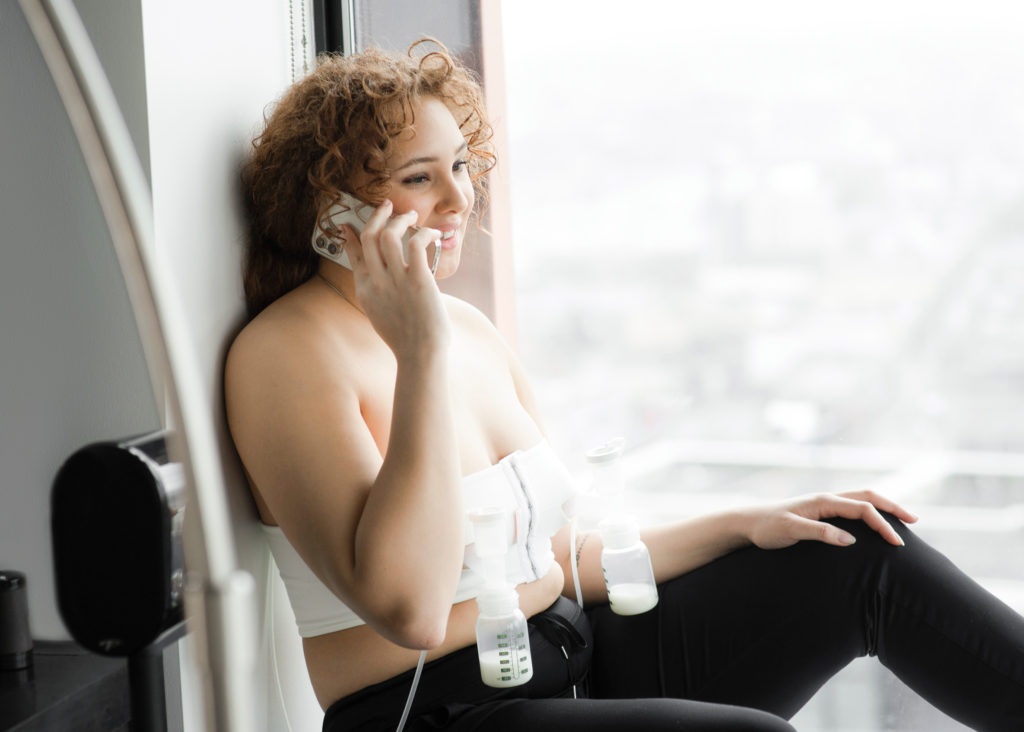 About PumpEase
After hundreds of pumping sessions, three years of research and development, and two children, the founder created PumpEase to be not only functional and user-friendly, but stylish too! PumpEase is available in a handful of prints including an organic fabric – all designed to perfectly fit bodies of all sizes and shapes.
Be confident that this adjustable hands-free pumping bra will make your life easier. You and baby will love the variety of colours and patterns that wash and wear like new, even after hundreds of uses. Thousands of parents already use, love, and recommend PumpEase.
---
Key Features
FLEXIBILITY: Designed with 'no-stitch' flange openings that accommodate all makes and sizes of breast pump flanges, PumpEase can be worn by itself or over any nursing bra, cami or top. It supports two full 200 ml milk bottles yet is gentle enough to not constrict breast tissue or restrict milk flow.
COMFORT: PumpEase fits moms wearing bra sizes from 32AA to 48H and beyond and comes in a range of fashionable prints. PumpEase isn't stiff or overly structured; it supports hands-on pumping to allow for breast massage or compression to encourage higher breast milk output
ADJUSTABILITY: Three rows of hook-and-eye closures allow you to adjust and maintain a snug fit as your body and supply change. PumpEase maintains its fit even as your breasts change size.
QUALITY: Made with a high-performance technical fabric that provides exceptional comfort, stretch and memory, easy care, and quick-dry and wicking qualities. Will not bag or stretch out even after multiple washes.