Breastfeeding rates go up with Joeyband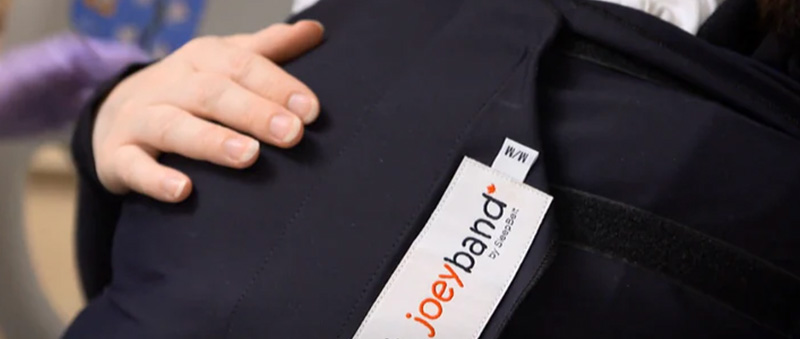 Bridgeport Hospital Increases Breastfeeding Rates and Prevents Infant Falls with Joeyband
Hospital also sees an increase in patient satisfaction
TORONTO (PRWEB) JUNE 20, 2018
Bridgeport Hospital, part of the Yale New Haven Health network, and Joeyband by S2S Innovations, have joined forces to improve breastfeeding rates, patient satisfaction, and eliminate infant falls; Joeyband, an easy-to-use skin-to-skin support system, aims to improve both quality and safety for new mothers and their infants in hospital and at home. Following the Plan, Study, Do, Act quality improvement protocol, Bridgeport Hospital was able to track data related to the implementation, which took place over a 5-month period.
Over the course of the study, Bridgeport saw an improvement of 8.2% in exclusive breastfeeding rates, a 7% increase in the number of babies breastfed within the first 60 minutes of birth, and zero infant falls during the course of the study. In addition, Bridgeport's Press Ganey Satisfaction score, a metric system to measure patient satisfaction, rose 2.1 points, resulting in a 26% increase in Press Ganey percentage rank, as compared to the large Press Ganey database.
"Joeyband helps facilitate safe skin-to-skin contact during the most precious golden hour after birth – for our C-Section and Vaginal delivery Moms. All of our Moms may use the Joeyband in their postpartum room to facilitate that bond necessary for breastfeeding success, with the added benefit of infant fall prevention.", says Kelley Reddington, MSN, RN, RNC-EFM-OB, CNML, Nurse Manager for Bridgeport Hospital, "We provide support to all our Moms to meet their needs and expectations, and the Joeyband has shown to help us achieve that goal."
"Bridgeport is helping to elevate the standard of care for newborns," said Hayley Mullins, Inventor of Joeyband. "Not only are they (Bridgeport) educating Moms on the safest option for skin-to-skin, but they are encouraging continued skin-to-skin upon discharge by sending Joeyband home with patients and their families."
ABOUT JOEYBAND, a product of S2S INNOVATIONS, INC.
Joeyband, the patented, clinical product of S2S Innovations Inc, is the exclusive skin-to-skin product of La Leche League International, a 2017 AWHONN (Association of Women's Health, Obstetrics, and Neonatal Nurses) "Trusted Leader," and the premier product designed to support skin-to-skin and prevent infant falls across the continuum of care – in the Operating Room, Labor/Delivery, Neonatal Intensive Care Unit, and at home. Joeyband will be exhibiting at AWHONN 2018 in Tampa, FL, June 24-26 – come visit us at booth #301.
ABOUT BRIDGEPORT HOSPITAL
Bridgeport Hospital is a private, not-for-profit acute care hospital located in Connecticut's most populous city, primarily serving patients from Fairfield and New Haven Counties. Bridgeport Hospital is a member of the Yale New Haven Health System.