Checking out the Ameda Mya Joy breast pump? Great choice!
WHAT WOULD YOU LIKE TO KNOW
ABOUT THE MYA JOY?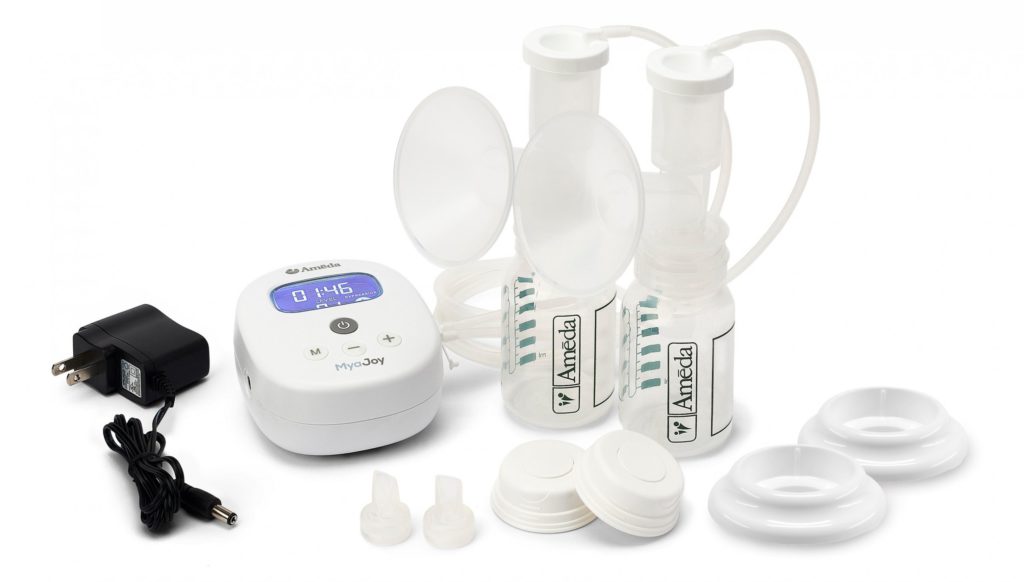 SAFETY
Ameda HygieniKit – a true closed system trusted by hospitals and used with every Ameda Pump
POWER
Hospital strength suction, even on battery power.
PORTABILITY
Small, lightweight, and quiet.
COMFORT
Maximum adjustability with a range of flange sizes for comfort.
EASE OF USE
Push button to start or adjust, built-in timer for tracking.
See what people are saying about the Ameda Mya Joy breast pump!
See how the Ameda Mya Joy works