Beauty and the Beast (wrinkles!)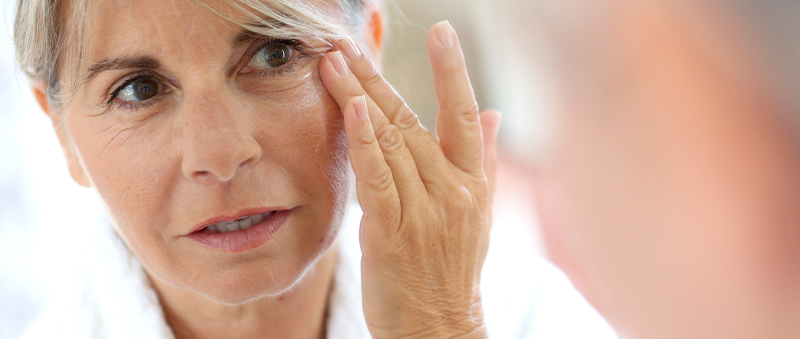 Plastic surgeries, lasers, chemical peels – there are millions of procedures people undergo to hide the signs of aging. As a rule, they are pretty costly and, unfortunately, only lessen the appearance of the problem rather than solving it. But don't worry! Nature has its way of aiding us, and our own body is our ally – as long as we know how to address them, wrinkle reduction can be a surgery-free process.
As we get older, the skin gradually loses the protein that gives the tight, smooth surface – collagen. No one is immune to that, and as time goes by, we all end up getting wrinkly. With continuous loss of collagen and thinning dermal layer it may seem that wrinkle reduction is a losing battle, but don't give up just yet.
While the process of aging cannot be stopped, there is a list of things that can be done to slow its speed and level of damage. And trust us, they are much more cost-effective than surgery, injections and other short-term solutions.
Vitamin C 
Growing up you would have most likely heard that vitamin C is essential to boost one's immunity against colds. This isn't its only benefit. In fact, vitamin C is crucial for your skin too, according to the National Institutes of Health. Keeping yourself replenished with vitamin C will help you with fine lines and discoloration caused by sun damage – all you need to do is either take some oral supplement or use an exfoliating topical vitamin C face mask. Or, simply rub some fresh lemon juice into your face – be mindful of the amount, though: too much of it can cause dryness or flaking. If that happens, a daily moisturizer will help you.
Silky Dreams 
You would be surprised to learn that quite a few of our wrinkles come from sleep – a process we think of as the time our body regenerates. According to American Academy of Dermatology, sleeping on your side will increase the number of wrinkles on your cheeks and chin, and sleeping face-down results in a furrowed brow. In other words, the only way to reduce wrinkles is to sleep on your back, right? Unfortunately, we do not control our position when we sleep. However, the way our skin resists or creates wrinkles can be influenced not by just our sleeping position but also on what we sleep on. Invest in pillowcases with high thread counts such as satin – they are known to aid wrinkle reduction.
Banana Mask 
Bananas are rich in potassium when eaten, but they also work miracles on your face when you put them on it! Mash up a banana with a teaspoon of plain yogurt and a teaspoon of orange juice, apply it to your face and keep it on for 15-20 minutes. The potassium will hydrate and moisturize skin cells, while the vitamin A will fight dark spots and blemishes. Vitamin B is the one to prevent aging, and vitamin E will boost your skin's resistance to UV damage.
Face Massage  
Working in a similar way to the micro-current procedure, you can give yourself a face massage using nothing but your finger. With your index and middle finger massage 20 rotations between your brows, then apply light pressure to each temple and jaw joints for 10 seconds while clenching your teeth. This will relax your muscles, stopping them from making the micro-movements that cause tension and stress and result in wrinkles.
Superfoods 
There are plenty of foods that provide great replenishment to your skin by giving it water, fats and proteins. These foods are so rich in useful nutrients that they have been labeled as 'superfoods' and they mostly include berries, nuts and veggies. For example, blueberries are full of collagen-protecting vitamin C and high concentrations of antioxidants. Tomatoes contain lycopene that improves the vascular system, in turn giving your skin a natural glow through extra blood circulation. And almonds are packed with skin-plumping and hydrating fats – what's not to love?
Micro-current Treatment  
The human body is full of electric signals – from blood flow to nerve signals that are responsible for us feeling sensations. Adding gentle stimulation to your skin can aid in wrinkle reduction as well as lift and tighten your soft tissues. TensCare went an extra mile here and developed a device that helps with not just wrinkle reduction but also other signs of aging using this method. The muscle stimulator Perfect BEAUTY is a Health Canada approved device that can help you to reduce the signs of aging.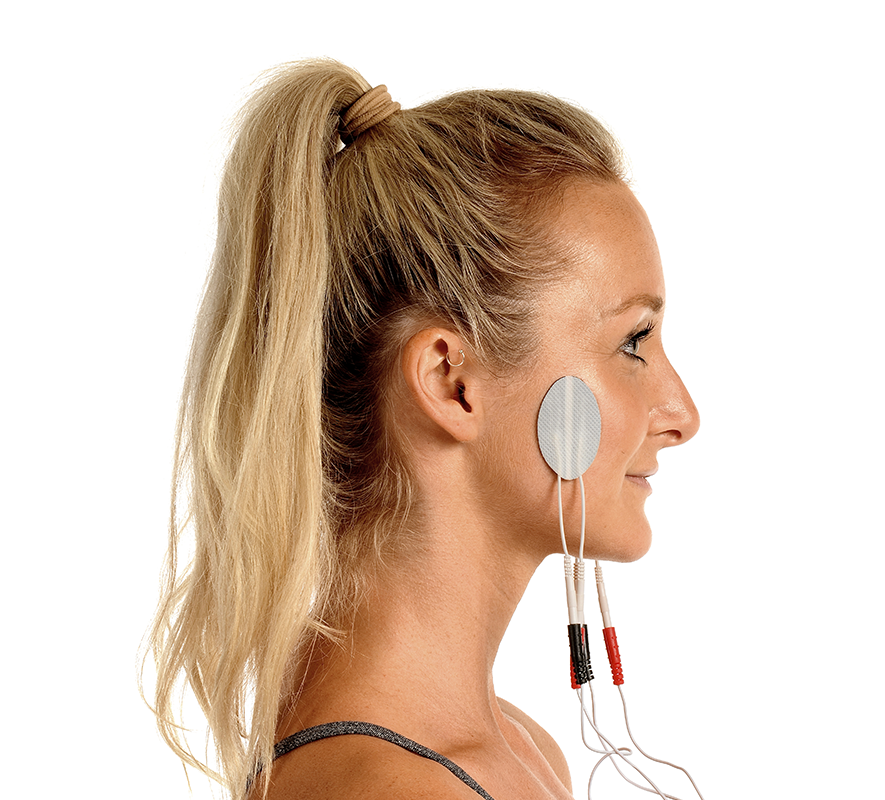 Aging is a natural process everyone goes through. There is no way of stopping it, but there are ways of slowing it down. Surgery and injections are likely to remove visible effects for a short term but they won't address the underlying issue. Wrinkle reduction can be done from the comfort of your house – and it is less pricy than you would assume.
You can buy it on Amazon here