Frequent urination and leakage? You're not alone.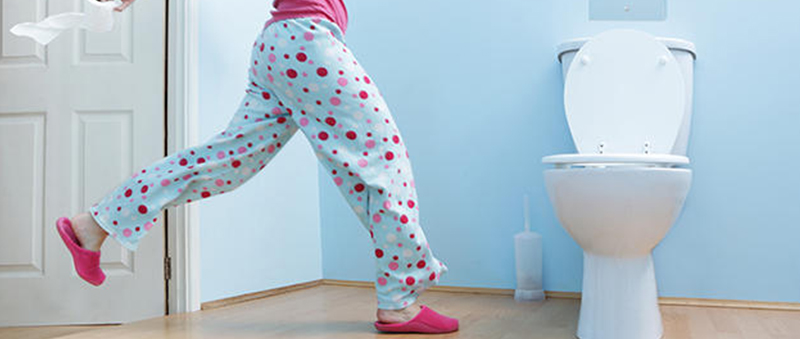 Recently a friend of mine was telling me about a road trip she took with three of her girlfriends. She joked about how many times they had to stop for bathroom breaks. For some women, particularly those having gone through childbirth, this is considered normal. Just plan your day and schedule around bathroom stops and make sure you cross your legs when you sneeze.
Even though it is common, urine leakage and frequent urination is not a "normal" part of ageing. For those of you that have had to book an aisle seat so you don't interrupt your neighbouring passenger five times on a two-hour flight, have found yourselves having to ask "what did I miss" because you just can't hold it and had to leave the theatre, or if you have an uncanny knowledge of all acceptable restrooms that are quickly accessible, you're not alone. And if you're not going through it, someone you know is. Approximately 3.5 million Canadians, mainly women, suffer from incontinence and are planning their lives around the bathroom. And while we often make light of the situation, for most of us, it's really not that funny.
In addition to frequent urination, there's also its ugly cousin, leakage. Contrary to popular belief, urine leakage is not "normal". It's more common with age but it's not a normal part of ageing. And it shouldn't impact our lives in such a major way. Many people just put on a pad and "suck it up" (literally), but it doesn't have to be this way.
Why do I pee so much?
It's a good idea to first rule out all potential medical causes with your doctor such as a UTI, pregnancy, diabetes, uterine fibroids, or interstitial cystitis. Then you'll want to consider any non-medically related factors. Are you drinking copious amounts of water? Have you been unwittingly loading up on diuretics like alcohol or caffeine?
If none of the above applies to you, you're most likely suffering from stress incontinence, the most common cause of urine leakage and the frequent urge to pee. More often than not, a weak pelvic floor is to blame for those cough, sneeze, and trampoline leaks.
Your pelvic floor is made of the major muscles that support your pelvic organs. Namely your vagina, bladder and rectum.
What can I do?
What can you do to strengthen your pelvic floor muscles? They are just like any other muscles and they need exercise to work to max potential. Kegel exercises work if they are done properly, but many don't know how. And what if the muscles are so weak that you can't engage them? There is a device called a Pelvic Floor Exerciser that works to contract these muscles for you.
How does a pelvic floor exerciser work?
You insert the small probe into your vagina (no, it doesn't hurt). Select the pre-programmed setting for stress, and increase the intensity until you feel your pelvic floor muscle contract. Then let the machine cycle through for 20 minutes. You'll feel the exerciser helping your body do the contractions and relaxation it needs, in order to strengthen the pelvic floor. The machine will turn off after 20 minutes and…you're done. That's it. That's how it works.
Generally, it takes only a couple of weeks for most people to feel less bathroom stress and notice a difference in the amount of leakage, or the frequency of the occurrence. The goal is that eventually, it won't even be something you think about any more. Because let's face it, no one wants to wear any more pads than we already have to, do a mad dash to the bathroom every hour, or go through 3 pairs of underwear in a day.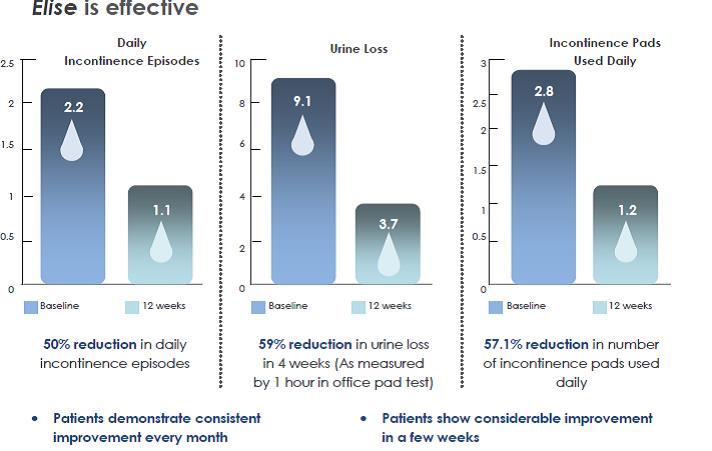 Related Products
For more information and to shop, visit www.leakybladder.ca