Made from 100% pure, natural, cruelty-free, organic raw ingredients.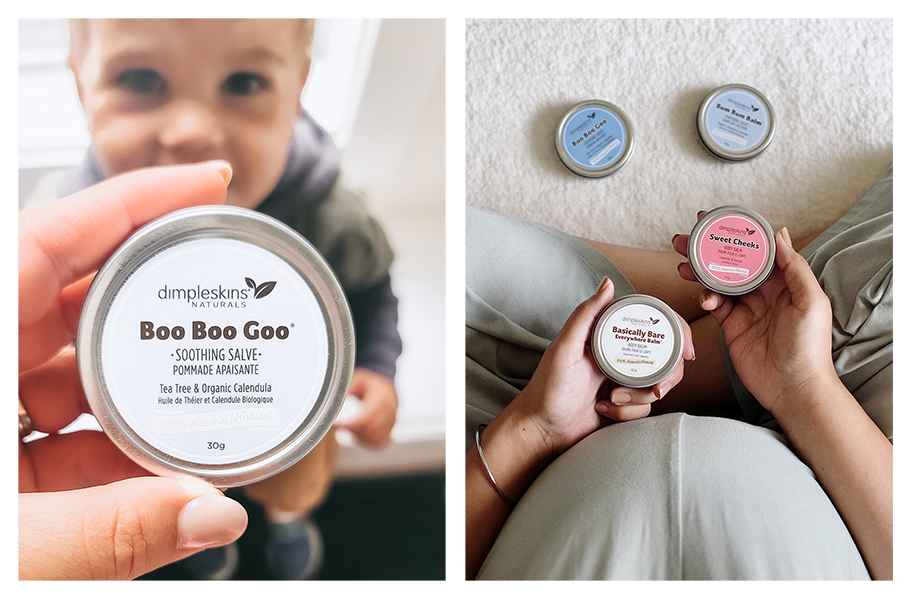 SHOW ME CUSTOMER REVIEWS
SHOW ME THE DIFFERENT PRODUCTS
Basically Bare Everywhere Balm
Basically Bare is an unscented balm for all-over baby use, from lips to tiny toes!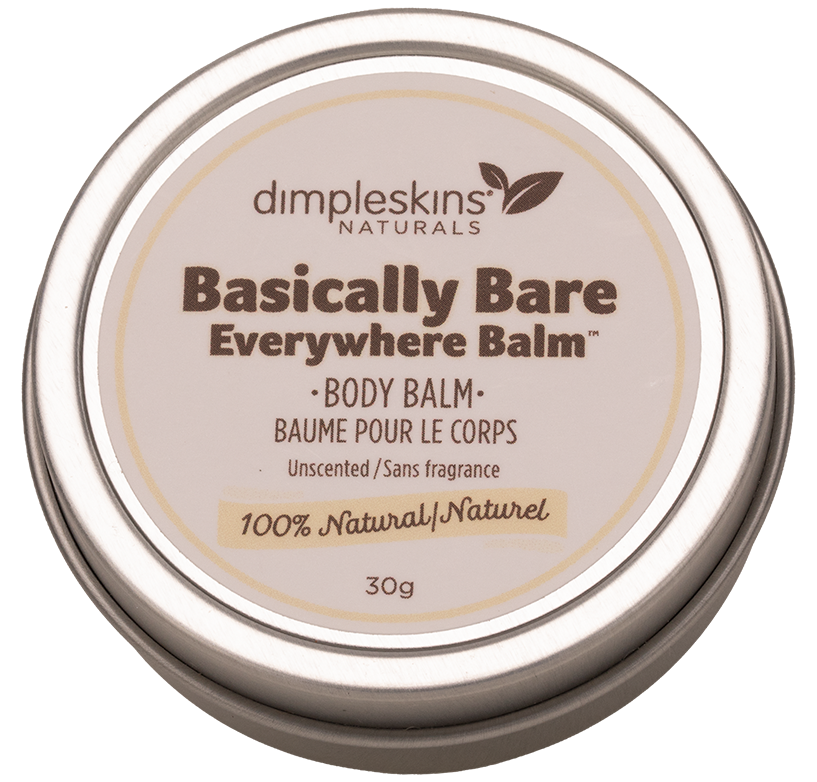 Bum Bum Balm Diapering Salve
Bum Bum Balm is the perfect soothing balm for diaper rash + it is Zinc Oxide Free.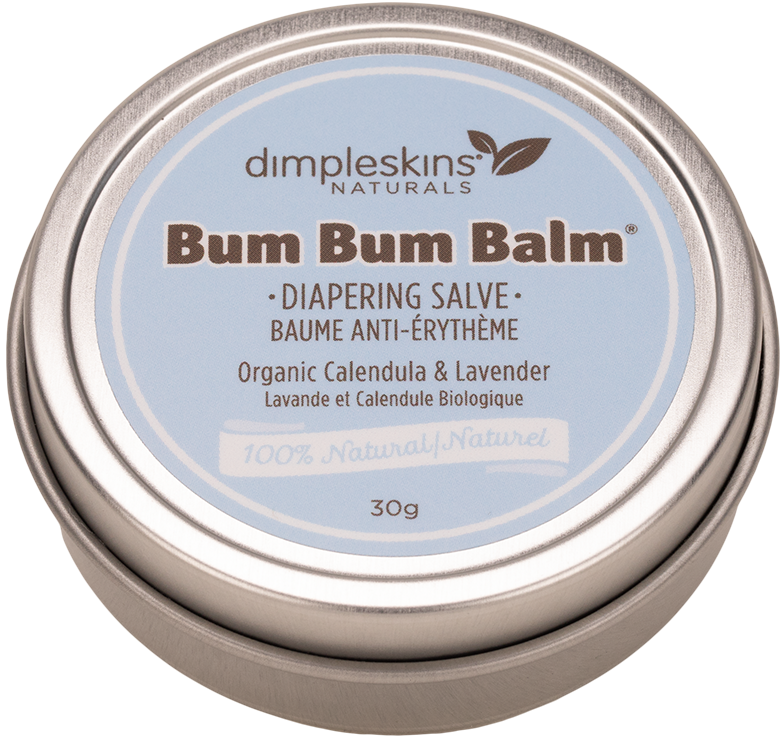 Boo Boo Cuts N' Scrapes Salve
BooBoo Goo is great for bug bites and boo-boo's of all kinds + it does not sting!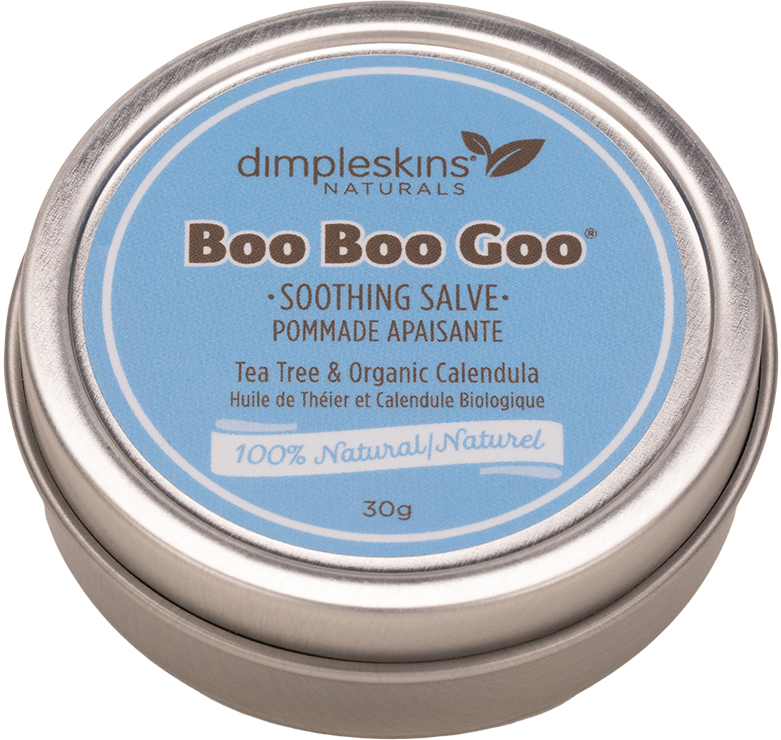 Sweet Cheeks Body Balm
Sweet Cheeks is a solid moisturizer for chapped cheeks and delicate skin.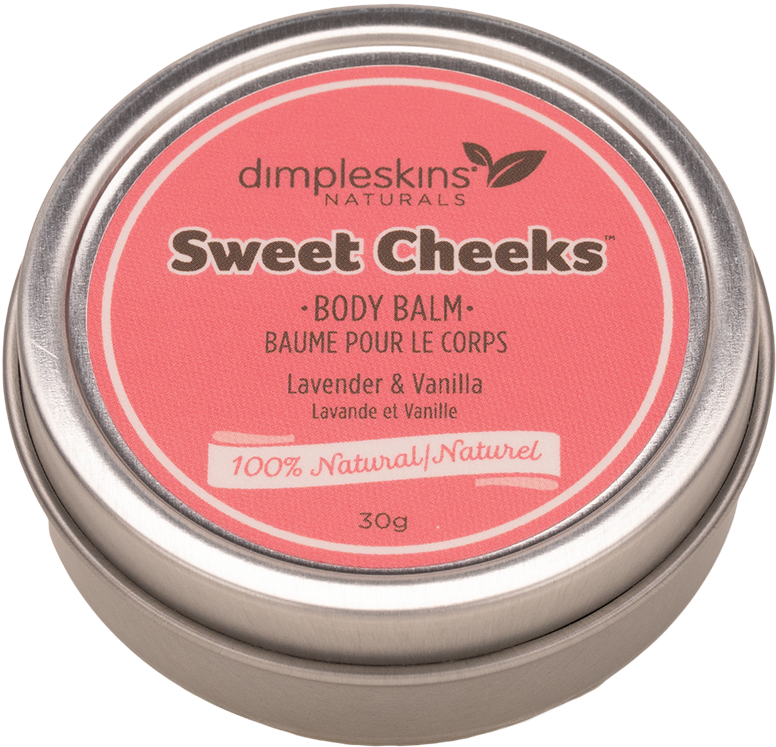 Benefits
Still made in small batches for over 20 years!
Completely non-toxic formulas!
Loved by parents around the world!
See what people are saying about Dimpleskins!
I have just finished my first container of [Prenatal Ease Belly Therapy] and I am happy to report its worth every penny. I had been using a few different products and nothing has relieved my growing pregnancy belly itch quite like this! Very happy I made the leap to try it.
provided by well.ca
Amanda C.
Watch the Dimpleskins Introduction and Overview Video